Musical Director
---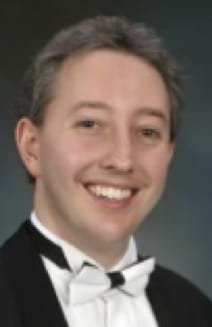 Tom Buchanan
BMus(Hons), LL.B, GDLP, GradDipEd
Tom is a well-known and highly regarded Melbourne-based choral conductor, currently directing the Australian Welsh Male Choir, Excelsis and the newly established Mornington Peninsula Ladies Welsh Choir.

Tom has also been the Musical Director of Casey Choir (Berwick, Victoria), Out of the Ordinary (Monash University), The Peninsula Chorale and has directed choirs at Christ Church Grammar School (South Yarra) where he currently works, primarily as a piano teacher.
In recent years Tom has conducted performances extensively throughout Australia, as well as performing internationally in the Philippines, China, Taiwan, Hong Kong, the United Kingdom and the USA.

In addition to his experience as a choral conductor, Tom has also had the opportunity to conduct both professional and community orchestras in some of Melbourne's major performance venues, including St. Paul's Cathedral, St. Patrick's Cathedral and the Frankston Arts Centre.
Tom is a composer and arranger of choral music, and has had his work published both in Australia (Willow Publishing, NSW) and in the United Kingdom (Banks Music Publications, York). Tom's compositions and arrangements have received performances in Australia, United Kingdom, China, Taiwan, Hong Kong and the USA.
Tom completed his music studies at the School of Music – Conservatorium of Monash University, where he majored in classical piano performance. During his studies Tom was the recipient of numerous prizes and awards, including the Joan Earle Prize for Excellence in Piano Studies (2002 and 2004) and the first prize in the Monash University Concerto Competition (2002 and 2006). He has worked extensively, both within Australia and abroad, as a solo pianist, chamber musician and accompanist.
Tom has enjoyed having the opportunity to work with and learn from some of the world's most eminent Welsh choir conductors, and is a passionate supporter of community music. He enjoys the challenge of working with a diverse range of choristers, with varying levels of musical training, to produce exciting and engaging choral performances.
Before commencing as the Musical Director of the Australian Welsh Male Choir, Tom held the position of Principal Accompanist with the choir, from 2007-2015. He has very much enjoyed directing the choir through a period of significant growth and development, highlights of which have included introducing the very popular 'Singing in the Pub' program and touring Taiwan, China and Hong Kong (March, 2017) and the United Kingdom in 2018.

Tom co-conducted the Male Choirs Association of Australia festival in Wollongong in 2017, and had the honour of conducting the massed choir at the Royal Albert Hall during the 2018 tour
Assistant Musical Director
---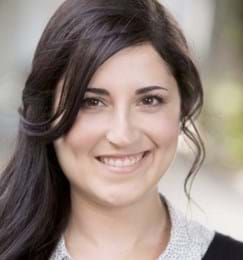 Martine Wengrow
(BMus[Hons]Comp.,AYMF)

A pianist and composer from a young age, Martine holds an Honours degree in music composition from the Melbourne Conservatorium of Music, as well as a teaching qualification from the Yamaha Music Foundation.
An avid conductor, arranger and educator, she has taught at Box Hill Institute of TAFE, the Defence Force School of Music, Emmaus College, Trinity College at the University of Melbourne, and the Melbourne Conservatorium of Music. She has composed for the Melbourne Symphony Orchestra and has arranged for such television programs as Dancing With The Stars, Australia's Got Talent, and The X Factor Australia.
Martine is passionate about vocal pedagogy, vocal health and performance, and has studied under renowned vocal experts Tim Smith and Naomi Eyers. Her choral roots stem from years in the Australian Girls' Choir where her joy of ensemble singing was sparked; she is delighted to be back conducting the glorious voices of the Australian Welsh Male Choir!
Martine's musical theatre career began as a performer in 2008, and since then she has worked as a vocalist, accompanist, keyboardist, vocal coach, conductor and musical director for many of Melbourne's local theatre companies in over fifty productions.
Her recent theatre credits include musically directing, arranging and orchestrating Some Enchanted Evening – The Songs of Rodgers and Hammerstein, and Practically Perfect – A Tribute To Julie Andrews – both for JTM Productions, and The Show Goes On by Bernadette Robinson and Richard Carroll. She was associate musical director and chorus master for Music Theatre Melbourne's inaugural production of Paris: A Rock Odyssey, and musical director for the Melbourne season of Violet for Blue Saint Productions.
Other credits as a pit musician, copyist or repetiteur include Muriel's Wedding The Musical (Global Creatures), Barnum – The Circus Musical (Storeyboard Entertainment & JTM Productions), Avenue Q (Prince Moo Productions), CATS Australian/New Zealand tour (Really Useful Group), and The Lion King (Disney).
Principal Accompanist
---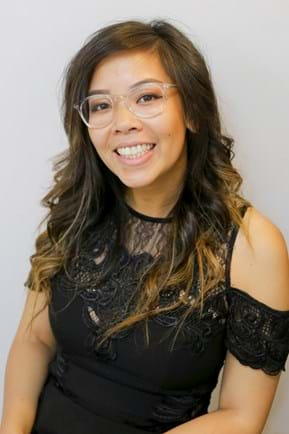 Michelle Nguyen
MMus, BMus(Hons), LMusA, AMusA
Michelle Nguyen graduated from the Melbourne Conservatorium of Music in 2013 having completed her Bachelor of Music (Honours) and Master of Music (Performance). During her studies she was the recipient of a number of scholarships including the Gardiner, Grace Funston, Faculty Merit and John Hellyar scholarships.
Following her studies, Michelle was awarded the Robert and Elizabeth Albert Piano Fellowship (2014) with The Australian Ballet, working in Melbourne and Sydney. Other touring engagements as an accompanist include Houston Ballet's Summer Intensive (2015), the Australian Welsh Male Choir's tours through Asia (2017) and the United Kingdom (2018), The Australian Ballet's Regional Tour (2018), Excelsis Choir's Philippines Tour and JTM Production's Practically Perfect through regional Australia (2019).
As a Melbourne pianist, Michelle has been a pit musician for productions including Disney's Aladdin and Gordon Frost Organisation's Wizard of Oz, and is regularly engaged by solo musicians in schools, universities and various professional engagements as an accompanist. Nguyen
Assistant Accompanist
---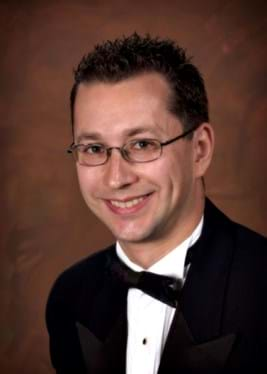 Simon Stone
B.Mus. (Hons) (Melb), Dip.Mod.Lang (Melb), A.Mus.A., Grad.Dip.Ed (Monash)

Simon is a pianist and musical director, whose work has encompassed opera and musical theatre, in classical and more popular genres.

He has played keyboard in the orchestras for the Melbourne seasons of "Phantom of the Opera", "Les Miserables", "Chicago", "Sunset Boulevard", "Showboat" and "Dr Zhivago", and has worked in the showbands on the m/s Sunbird (Sun Cruises), m/v Rotterdam (Holland America Line), m/v Galaxy (Celebrity Cruises) and m/v Mercury (Celebrity Cruises).
Simon studied piano with Associate Professor Stephen McIntyre at the University of Melbourne and graduated with the award for the best final year student.

As a student, he recorded a concerto with the Melbourne Symphony Orchestra for ABC-FM. Simon currently teaches piano and VCE Music at Peninsula Grammar in Mt Eliza.